I may receive commissions from purchases made through links in this article. Full Disclosure
What is placenta encapsulation? This pregnancy related trend is one the rise in the western world only recently but it's been part of eastern medicine for ages!
10 years ago, if you had heard about placenta encapsulation, you would have thought the person telling you had something seriously wrong with them.
Today, you might still be shocked to hear someone mention placenta encapsulation but it is becoming more common. And there's good reasons to give placenta encapsulation a thought when you are preparing for childbirth!
Things are about to get a big messy… are you ready?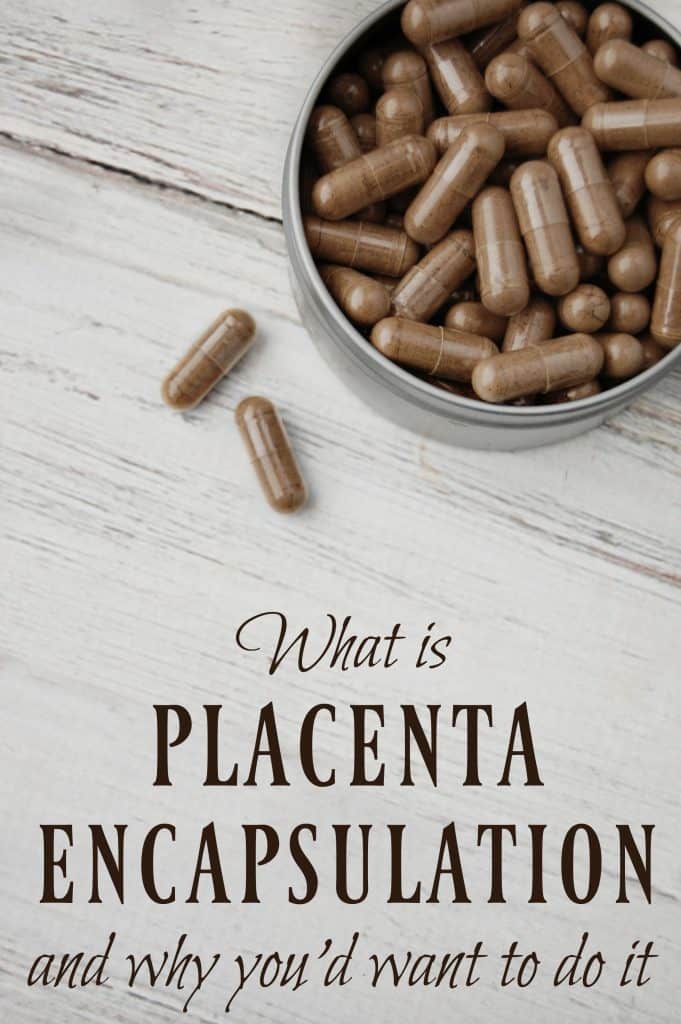 What is Placenta Encapsulation?
Placenta encapsulation is simply your placenta put into pill form.
There is the traditional method which involves taking your placenta, steaming it, dehydrating it, grinding it up, and finally placing it into capsules.
And then there is the raw method which still involves dehydrating the placenta but it is not steamed before hand. With either method, the capsules are then swallowed during your postpartum months (or years).
What are the Benefits of Placenta Encapsulation?
Increases Milk Supply
Helps Prevent "Baby Blues" & Postpartum Depression
Increased Energy
Helps Keep Hormones Balanced
Increases Iron Levels
Reduces Postpartum Bleeding
Reduces Stress
Reasons You Can't Have Your Placenta Encapsulated
It doesn't matter if you had a vaginal birth or c-section, all natural birth or epidural… The only real reasons you wouldn't be able to have your placenta encapsulated would be if:
You had a fever or infection during labor
Your placenta was already sent to the hospital's pathology department
How To Go About Getting Your Placenta Encapsulated
There are two ways to get your placenta encapsulated:
Do It Yourself
Obviously if you want to go with the DIY method, you will want to think about if you can handle it (if you are squeamish then you probably should opt out.)
If you think or know that you just will not be up to the work of encapsulating your placenta then it's best to just hire someone else. DIY is obviously cheaper as all you really need is the tools (steam basket, dehydrator, capsule machine, and capsules.)
Pay Someone Else To Do It
If you are lucky enough to have a midwife or doula would also does placenta encapsulation then that works out great but you can easily hire someone and either they will come to pick it up.
In a few cases, the cost might be included with your midwife/doula's cost but if you are paying for placenta encapsulation it should run about $150-$250. Good news… you might even be able to get reimbursed!