I may receive commissions from purchases made through links in this article. Full Disclosure
In the world of natural remedies, there are many, many options! You will find hundreds of remedies and essential products out there.
It's nice that there are so many options but when there are that many, you often feel overwhelmed and don't know what are the must haves.
Everyone has their own must have natural remedies but I want to share some natural remedies or natural remedy basic ingredients that I think are helpful for anyone to have.
12 Must Have Natural Remedies
Elderberries
Elderberries are a favorite in the natural remedy world. They protect against 10 flu strains. They also help prevent or treat colds and flu so even if you do catch something you have a remedy already on hand! You can buy elderberry syrup but I recommend buying dried elderberries and making your own as it will save you a lot of money.
Honey
Honey is a wonderful addition to the natural medicine cabinet. It's wonderful for coughs, can be turned into cough drops, infused with herbs increase it's healing abilities, and much more. Plus, you likely already have it on hand! Remember raw honey has the most benefits but if you are going to be heating the honey up or can not find raw honey then the normal stuff will do too.
Apple Cider Vinegar
Apple cider vinegar is another natural remedy favorite. It's been said to help with hundreds of things but my favorite uses for it are as a heartburn remedy, immunity booster, burn relief, and allergy reliever. When buying apple cider vinegar, you want the good stuff like this brand; raw, organic, and with the "mother".
Coconut Oil
You didn't think I'd leave out coconut oil did you? Where would any person who is into natural living be without coconut oil? This wonderful oil has so many uses! It makes a great moisturizer for those with dry skin, diaper rash cream, dry scalp remedy, a great carrier oil for essential oils such as when you make a homemade vaporub, and more!
Ginger
Ginger has long been hailed as a great nausea remedy. It's one reason why I include it in my anti-nausea lollipops. It's also great at fighting colds and flu, reducing muscle pain, and clearing up the sinuses. Fresh ginger is great but from what I've read, dried ginger actually works just as well.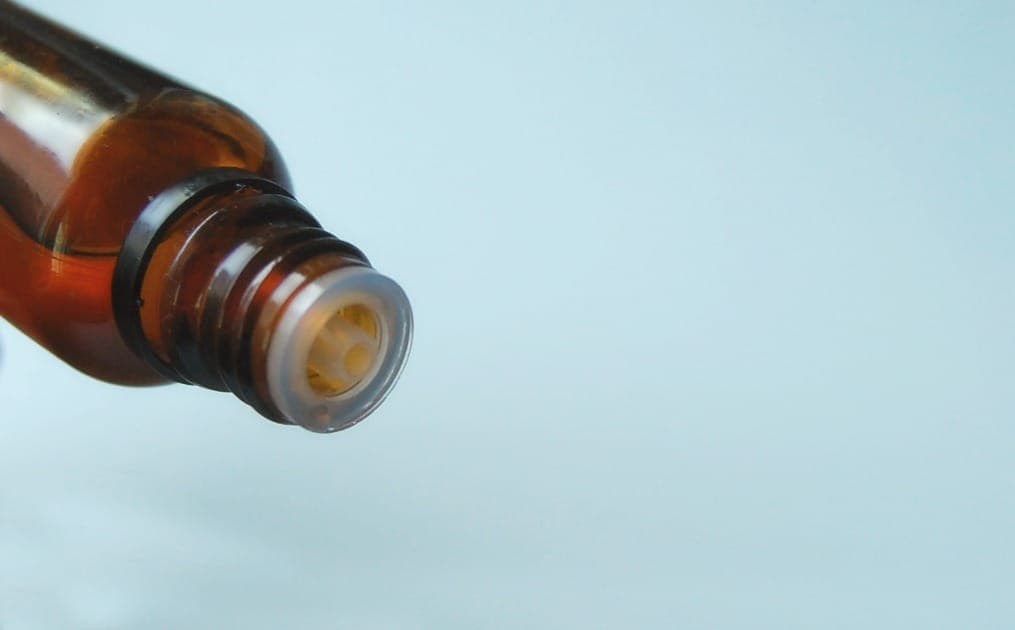 Essential Oils
Essential oils are quite popular now and rightfully so! They are a powerful way to harness the healing abilities of plants! There are dozens of essential oils out there but some of my personal must haves are: lavender for calm and sleep, tea tree for disinfecting and germs, eucalyptus for congestion (not recommended for under 10 years), and peppermint for headaches (not recommended for under 6 years).
Arnica
Arnica is my new favorite must have remedy. It took me years before I finally gave it a try and now I will make sure that I'm never without it! It's great for easing aches and pains. As a mom to five kids, I like to have it on hand for all the bumps and bruises that seem to occur on a daily basis. You can buy arnica in a gel or salve but it's really quite easy to make your own arnica salve.
Thyme
Thyme is a favorite herb of mine for cooking but I've also discovered that it's great for coughs and congestion! Fresh thyme is great but I've found dried thyme to work just fine. Whenever we have a cold going through the house, everyone starts sipping my lemon thyme tea! Note: pregnant women should avoid thyme and nursing moms might want to avoid it as it can decrease milk supply.
Bentonite Clay
Bentonite clay is a great thing to have on hand. While it make a wonderful face mask, it can be used for natural remedies as well. Bentonite clay makes a great anti-itch paste for rashes or bug bites. It can be turned into a drawing salve to help remove splinters or stings. It also makes a great detox bath.
Epsom Salts
Epsom salts are great to add to baths. It can help your body detox and deal with illnesses faster. Epsom salt soaks can also help reduce swelling, help wiggle out splinters, and help relax muscles. The magnesium in epsom salts can also help with growing pains or restless leg syndrome but I prefer using magnesium oil for those as it's more concentrated.
Activated Charcoal
Activated Charcoal is likely to be the most "fun" must have natural remedy in the natural medicine cabinet. Activated charcoal is dark black and will turn anything it touches black. This of course makes a very fun detoxifying face mask but activated charcoal is a great food poisoning and flu remedy too! I even include it in my flu fighting popsicles! Activated charcoal works by adsorbing toxins and then thus removing those toxins when the charcoal is flushed from your body.
Garlic
Garlic is another remedy that you likely already have in your home. It's great for keeping colds and the flu away. However, one of my favorite reasons to have it on hand is for making garlic oil for ear aches.