I may receive commissions from purchases made through links in this article. Full Disclosure
I have a confession to make. I'm obsessed with chai lately. The combination of spices is heavenly and you can use them in so many things. Fair warning, I'm bound to have a few chai recipes on this blog soon like this chai spice sugar scrub!
Did you know that chai actually refers to tea and not the spices that we usually think of as chai? Growing up in a world of coffee shops on every corner, I will admit that this was news to me!
Masala Chai is what we are actually referring to when we think about "chai". Masala meaning a mixture of spices and chai meaning tea.
Chai spices are also something that has no set recipe. Everyone has their own variation.
Some chai spices will have many ingredients, while others will only have a few. I have come up with my favorite chai spice blend but of course, you can feel free to tweak this recipe if you so desire.
One of my favorite ways to use chai spice is in a smoothie.
It's a slightly interesting idea as generally chai is served warm and clearly smoothies are cold, however the pair work great together bringing a level of comfort that is hard to find in smoothies.
I use coconut milk in this smoothie as right now I'm dairy free. However feel free to use the milk of your choice; they all work really well with this recipe.
The frozen banana helps give this smoothie a great texture in case you are wondering why it's there. Bananas are frequently the base for smoothies because of this.
I like my chai sweet so I add in stevia. If you aren't a fan of stevia then try a tablespoon or two of honey. That said, you can also ditch the sweetener altogether; that's how I make my kids' smoothies and they love it.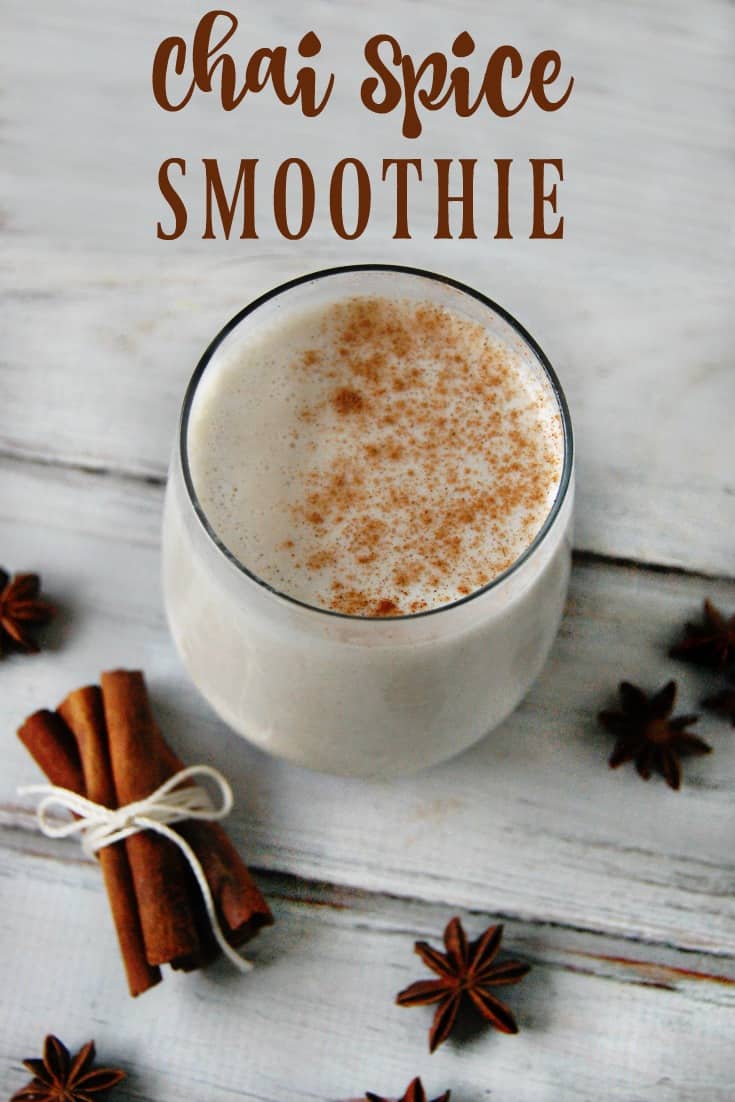 Chai Spice Smoothie
1 cup milk of your choice
1 frozen banana
1/4 tsp ground cardamom
1/4 tsp ground cinnamon
1/8 tsp ground cloves
1/8 tsp ground nutmeg
1/8 tsp ground ginger
1/8 tsp ground allspice
1/32 tsp stevia powder (1 scoop)
Directions:
Place all ingredients into a blender in order and blend away.
Pour into your favorite glass and sip away!