I may receive commissions from purchases made through links in this article. Full Disclosure
Vanilla extract gets all the fame and all the attention. However, there are many different extracts out there and they are all incredibly easy to make!
I have already written about how to make your own vanilla extract and now I'm going to share how to make coffee extract!
Coffee extract? Yes, coffee! Considering I do not drink coffee, it might be a bit odd that I'm sharing a recipe for an extract that screams coffee.
However, I do like coffee flavored foods and drinks. When it comes to coffee ice cream, frappuccinos, or baked goods coffee extract is a very useful ingredient!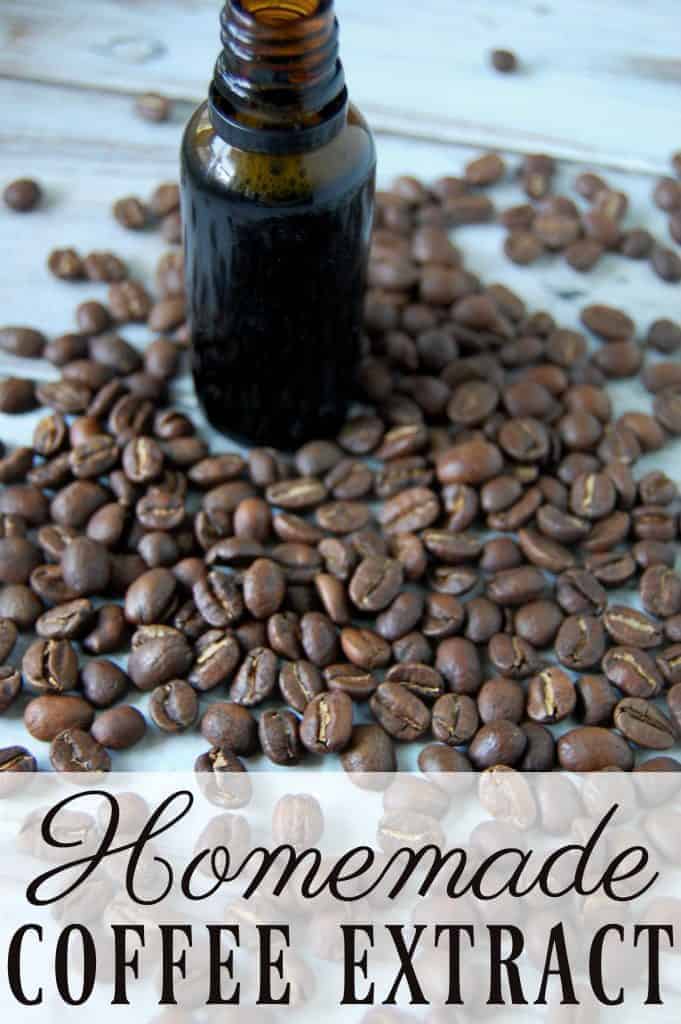 Homemade Coffee Extract
1/2 cup vodka
2 Tbs. coffee beans
Directions:
Slightly crush your coffee beans. You do not need to grind them, just crush them slightly to help release the coffee flavor.
Place coffee beans into a jar and add vodka.
Place lid on jar and give it a good shake.
Store jar in a cool, dry place and wait.
Every few days, give it a shake. After 1-4 weeks, strain the coffee beans and you will have lovely coffee extract!
Note: I give the extract time as 1-4 weeks because it seems to vary. I've heard some people say that the coffee will turn bitter if left longer than 1 week but I've also heard that 4 weeks is the way to go.
Honestly, with coffee it probably doesn't matter too much because coffee is already pretty strong. I've only tried letting it sit for 1 week so far but my next batch I'll let sit longer and we'll see if there's a difference.